Products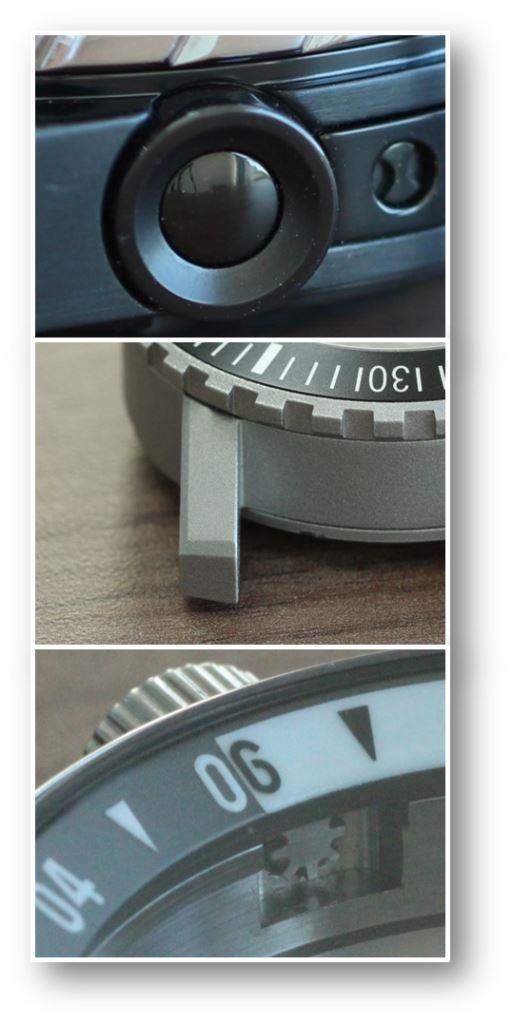 We have in-depth knowledge in the design and manufacturing of watch components in the following materials:
Stainless Steel: 316L or 1.4404/1.4435, 904L(1.4539), 1.4021...
Anodized Aluminium Alloy: 6061, 6063
Titanium: Grade 1, Grade 2, Grade 5
Ceramic
Aluminium Bronze Alloy (CuAl10Ni5Fe4)
Key Design Know-hows:
Seamlessly fit parts together to build a case
Up to 100ATM water-resistance
Manual and automatic Helium release valve
Anti-magnetic shielding
Blockable turning bezel via extra crown
Internal turning inner-ring via extra crown, free turning or with clicks
Product Development
All design idea originates from the customer. It could be as simple as a hand sketch and we will offer our expertise to help bring the idea to life. We strictly develop and manufacture the design exclusively. All customer's information are kept completely confidential.
Step by step, starting from technical drawings to CNC samples, then production samples and finally mass production, we work very closely with our customers. We will make sure all details are checked, and all specifications are well communicated and documented.